Series:
Falling Kingdoms
Author:
Morgan Rhodes and Michelle Rowan
Book One Description:
"In the three kingdoms of Mytica, magic has long been forgotten. And while hard-won peace has reigned for centuries, a deadly unrest now simmers below the surface.
As the rulers of each kingdom grapple for power, the lives of their subjects are brutally transformed... and four key players, royals and rebels alike, find their fates forever intertwined. Cleo, Jonas, Lucia, and Magnus are caught in a dizzying world of treacherous betrayals, shocking murders, secret alliances, and even unforeseen love.
The only outcome that's certain is that kingdoms will fall. Who will emerge triumphant when all they know has collapsed?
It's the eve of war.... Choose your side.
Princess: Raised in pampered luxury, Cleo must now embark on a rough and treacherous journey into enemy territory in search of magic long thought extinct.
Rebel: Jonas, enraged at injustice, lashes out against the forces of oppression that have kept his country cruelly impoverished. To his shock, he finds himself the leader of a people's revolution centuries in the making.
Sorceress: Lucia, adopted at birth into the royal family, discovers the truth about her past—and the supernatural legacy she is destined to wield.
Heir: Bred for aggression and trained to conquer, firstborn son Magnus begins to realise that the heart can be more lethal than the sword"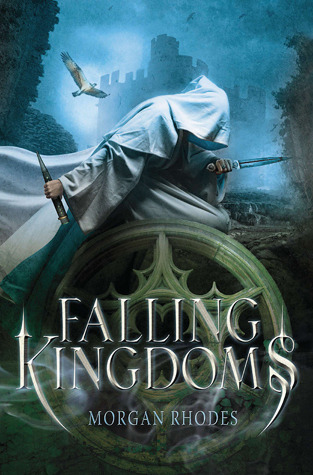 Title:
Falling Kingdoms (Falling Kingdoms #1)
Author:
Morgan Rhodes and Michelle Rowan
Publish Date:
December 11th 2012
From the very beginning this story drew me in. I don't always like books with multiple points of view, and when there's 3+ points of view I am even less likely to like it. But instead of distancing me from the characters, the multiple points of view and many interweaving story lines just kept me more enthralled. I've only read about a Game of Thrones so far, but in ways Falling Kingdoms reminded me of it. I really relished how easy to read this was and I found myself flying through the pages.
5/5 Stars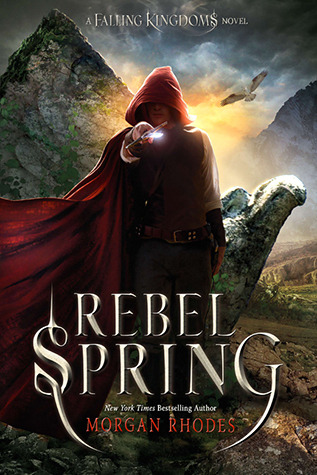 Title:
Rebel Spring (Falling Kingdoms #2)
Author:
Morgan Rhodes and Michelle Rowan
Publish Date:
December 3rd 2013
I read Rebel Spring and Gathering Darkness immediately back to back, so I can't really differentiate them in my mind completely. After all the craziness that happened at the end of Falling Kingdoms, we see that life is so completely different for some and almost exactly the same for others. The repercussions are just starting to make themselves noticeable and the dust is still settling. There's even more crazy plots, tangled stories, and changing complicated relationships.
5/5 Stars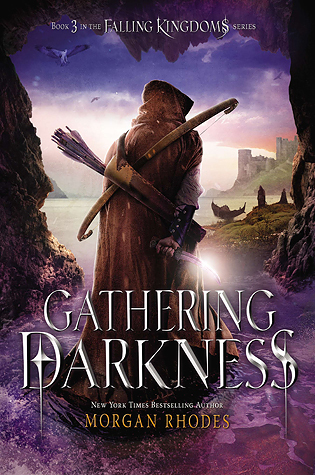 Title:
Gathering Darkness (Falling Kingdoms #3)
Author:
Morgan Rhodes and Michelle Rowan
Publish Date:
December 9th 2014
Things really start getting crazy in the third installment. So many twists and turns, hidden agendas, crazy scheming, mind blowing deceits; it's the best kind is madness. Back stabbing after back stabbing, hidden loathing and surprising attraction, everyone's motives are in question. I was flying though the pages, on the edge of my seat, biting my fingernails, heart beating out of my chest, and every other cliche.
5/5 Stars
Parting Thoughts:
If there's any YA book I ever try to convince my non reader boyfriend to read, it's this series. I honestly can't wait to see what happens next in this jaw dropping saga!