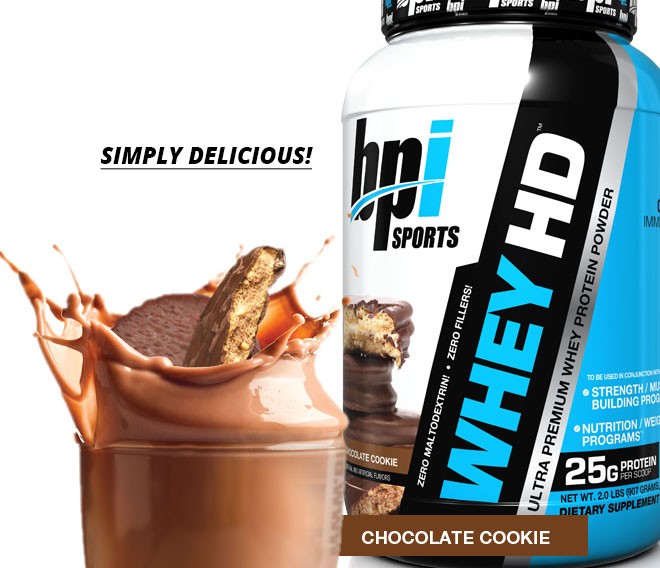 Add caption
Brand:
BPI Sports
Product:
Whey-HD
Flavor:
Chocolate Cookie
"
WHEY-HD | Ultra Premium Whey Protein Powder
When it comes to building, repairing, and maintaining muscle, getting enough quality protein is a top priority. Protein powder is an effective and convenient way to ensure you are getting enough protein on a daily basis.
What is WHEY-HD?
WHEY-HD is a modern day masterpiece containing ultra premium protein made from the best ingredients in a mouthwatering formula that truly tastes as good as it looks. Each 25 gram scoop is formulated to dissolve easily and digest quickly. WHEY-HD flavoring technology is designed and built by the finest flavor chemists in the food industry. Get the protein you need to build and sustain lean muscle mass with flavors that will have you looking forward to each sip.
What are the Benefits?
Lean Muscle Building Support* | Advanced Digestive Enzymes* | Premium Whey Formula*
."